Home is where the heart is, especially in a shaky economic year. Take comfort from this glimpse at how we collectively spent domestic time. Here are some of the most popular queries related to everyday living. Unless otherwise noted, these queries were most popular in the U.S. in 2009.
Games, Games, Games!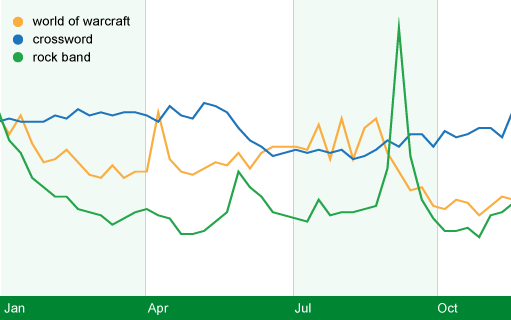 The September release of The Beatles' Rock Band game caused a huge spike in queries for the popular series, eclipsing two (slightly) more traditional sources of gaming fun.